Not Just Bouncers Anymore...
We have been growing and growing! Not only do we provide some of the best Bouncers and Moonwalks available in the County, we are adding LOTS more! Obstacle Courses, Medium Slides, Water Slides, Dunk Tanks, , Carnival Games and a full line of concession treats! Visit our updated Equipment Catalog and see all that we have to make YOUR party the best around!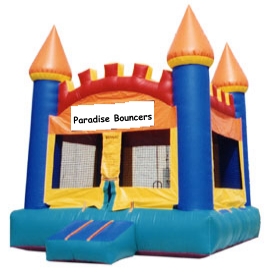 Home


Equipment


Games


Testimonials


Policies


FAQ's


Links
Office Hours
8:00am - 7:00pm
6 Days a Week!

Add a little "Bounce" to your life!
"What is a 3Ds'Bouncers?"
Call them Bouncers, Moonwalks, Spacewalks, Inflatables or any one of several other names, here at 3Ds' Bouncers, we just call them FUN!
We specialize in the rental and delivery of these fun and exciting party amusements. These inflatable bouncers are great for kids of all ages and add excitement to almost any kind of party or celebration. Just give us a call and we'll be happy to show you how!
3D's Bouncers serves all of the Big Bend Tallahassee Vicinity including Tallahassee, Florida, Quincy, Wakulla, Crawfordville, Havana, Maddison, and Sopchopy, with no delivery charges!
For more details, check the links to left or feel free to drop us an email or call our offices. We're here to help make your special event something truly memorable!

Not from Tallahassee? Stop by www.moonwalkrentalsusa.com or The Moonwalk Rental Directory for listings of rental companies from throughout the US!